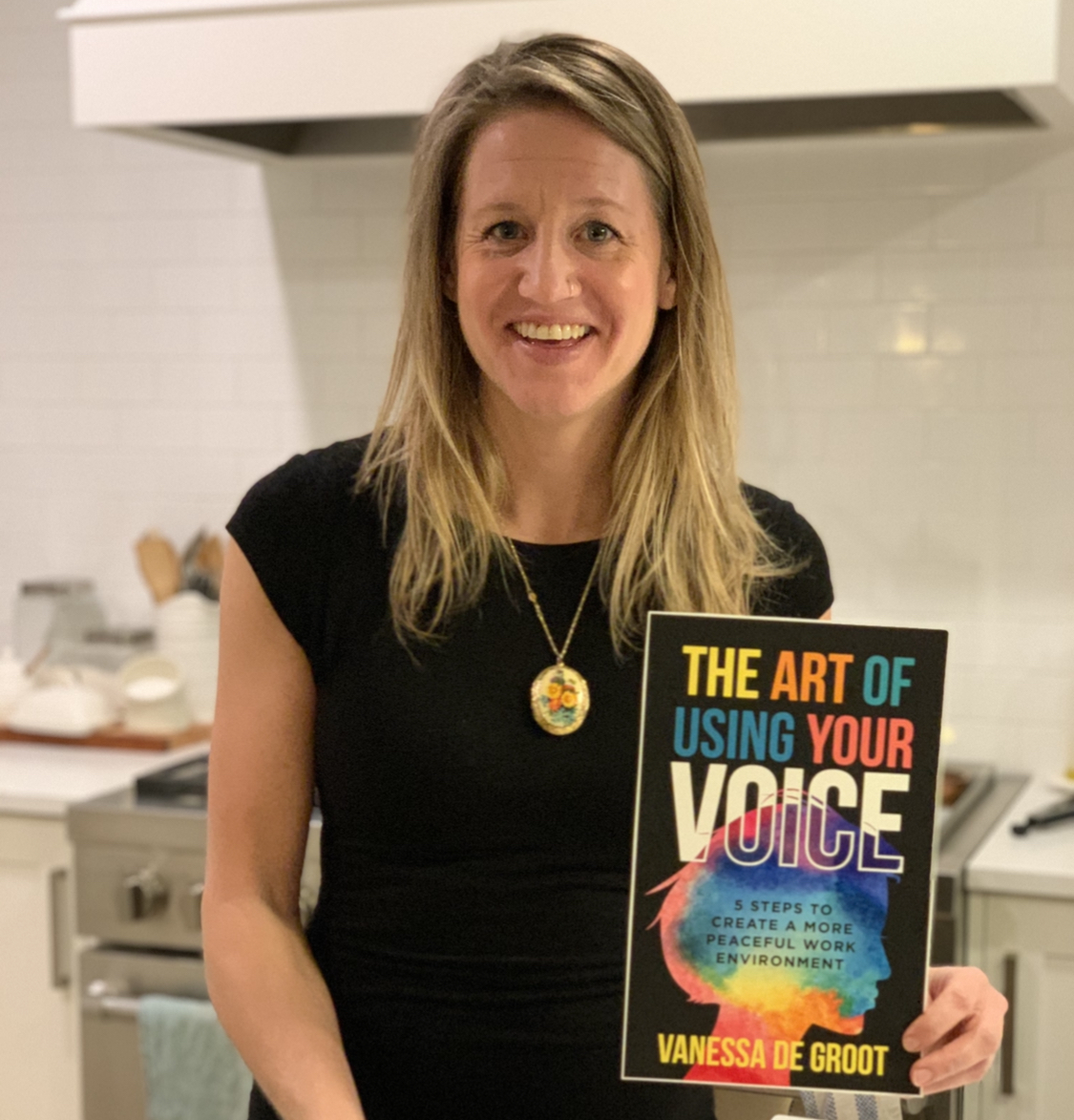 the art of
using your voice
In 2021, I launched my first book "The Art of Using Your Voice: 5 Steps to Creating a More Peaceful Work Environment." This book is for people who are struggling to manage difficult relationships. Often, we want others around us to change so that we can feel better. But we can't change or control others – the only thing you can control is how you show up. Learn how to apply my five step process (T.A.C.O.S.), and empower yourself to say no and set clear, healthy boundaries so you can lead confidently in creating the peaceful environment you are seeking.
Are you ready to reclaim your voice and develop the confidence to use it?
about
the studio & Vanessa DeGroot
Kind-heARTed Studio is located in Stratford, Ontario.  Discover the inner artist in you!  You'll receive all the necessary tools and guidance needed to create your own work of art (painting on canvas, watercolour, collage, drawing, etc).  Explore on your own, join a class, participate in a workshop, or book your own private party!
I believe that art is universal.  A language without words, it is capable of connecting people no matter where we live or what language we speak.  I came to this realization on two separate occasions, in two different countries.  In grade 10, as part of a cultural awareness trip, I visited the Dominican Republic.  During a visit to a local elementary school, we were encouraged to play with the students.  I did what I knew best, I picked up a crayon and I began to draw.  Standing beside me was a little girl who was intensely observing every mark I made.  I decided to draw the two of us holding each of our flags, standing next to one another.  Upon completion, I handed it to her.  Bright eyed and smiling, she took my hand and led me to her home where I was introduced to her family.  It was an unimaginable experience, to witness her way of life and all without saying one word.
The second instance was in 2009, while living and working in the Netherlands. An enduring couple in their mid-seventies couple, Jan and Kunnie, had hired me as their cleaning lady. They quickly adopted me as their own. Once I finished work, Kunnie and I would head up to her attic studio to paint. The appreciation of art, the relaxation and friendship that we developed while creating art catapulted me into a completely different career path. After living in Europe for a year and a half, I returned home and began teaching art programs in retirement homes. These experiences showed what a valuable tool art could be, how much could be said with out having to say a word. These moments influenced my decision to become an art therapist.
As an Artist, Registered Psychotherapist and Author, I enjoy seeing how free-spirited children are as creators in their young lives, and helping youth and adults unleash the freedom once simply found in their childhood. I am constantly seeing new and creative ways to incorporate art into my life.
While the canvas of your life is painted with daily experiences, behaviours, reactions and emotions – you are the one controlling the brush.  We are the artist of our own lives.
– Author Unknown
Art therapy is similar to talk therapies but introduces art making as a way to enhance the communication process. Some people may find talking to a professional intimidating, while others may struggle to find the right words to communicate verbally. Art Therapy engages individuals in a creative process that leads to self-reflection, discovery, and growth. Using shapes, imagery, symbols, colours and metaphors participants are encouraged to make meaning of their life through this creative process.
Vanessa's focus is on children, families and individuals dealing with a variety of issues: anger, depression, anxiety, trauma, separation, emotional and behavioural issues, personal growth. She is a Registered Psychotherapist and member of the College of Registered Psychotherapists of Ontario, and is a Professional Member of the Ontario Art Therapy Association.
Who is art therapy for?
Art Therapy can effectively treat people of all ages.  Common uses of Art Therapy include, but are not limited to:
People under lots of stress or pressure
Managers and/or staff
Individuals who may struggle with mental health problems
Individuals with learning disabilities or difficulties
Children or young adults having problems in school
Kids, teenagers, or adults with personal problems
Individuals with more serious issues (i.e. brain injuries, eating disorders, cancer, depression, etc.)
Someone who believes they are problem free and simply would like to explore themselves more deeply
Do benefits cover art therapy?
Vanessa is a Registered Psychotherapist, some benefits packages may provide coverage. Vanessa can provide you with the information you need to check with your insurance provider to see if sessions would be covered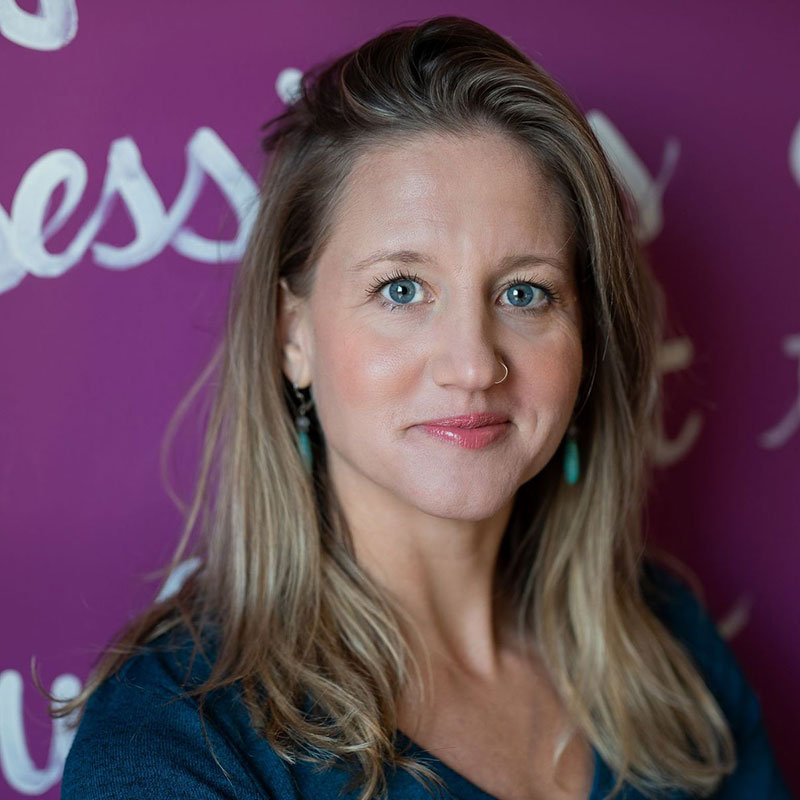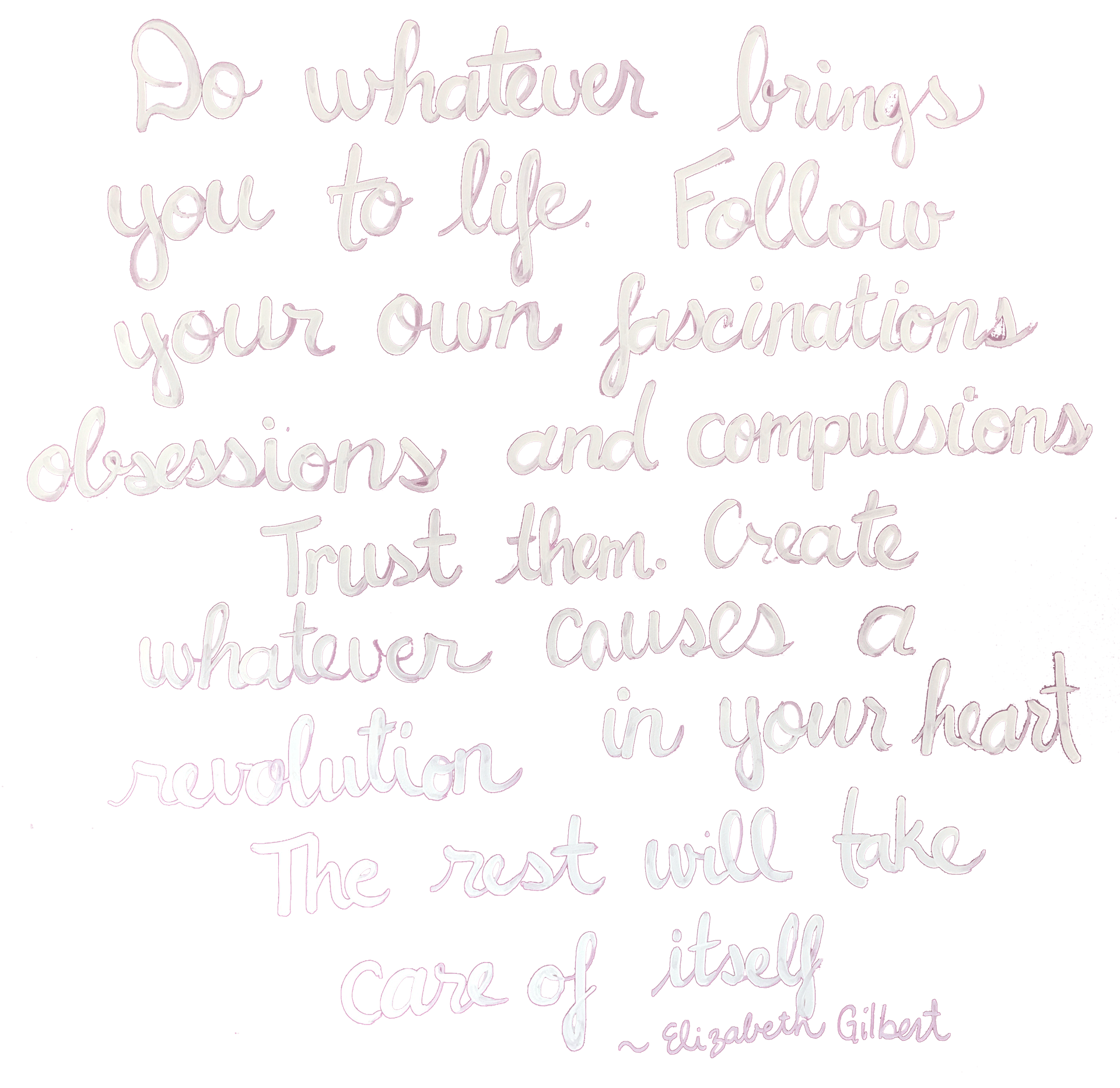 We are now offering online registration for all of our upcoming classes, workshops and therapy sessions. Payment is due the day of your session or class. 
We are currently offering the following classes:
DO NOT DELETE (Sets all toggles to closed)
Art Therapy
REDEFINING YOU (adults) – You've been a spouse, a parent, a caregiver, an employee….what's next? As women we focus so much time and energy into others that we often forget about ourselves. When we find the time to get back to us, we often feel lost and stuck. This six week series offers you a chance to reconnect or rediscover a new you, through the use of art directives and journaling you'll be given time to create and reflect allowing you to draw upon your own inner wisdom and knowledge. The final artwork is not important, only the process. No previous art experience is required.
Dates: TBD
INDIVIDUAL ART THERAPY SESSIONS (5yrs-99yrs) – Schedule an individual session of art therapy at a time convenient for you. Art Therapy is similar to regular talk therapy but in addition to just talking, we get involved in the creative process. Art provides another avenue of self-expression – allowing us to make meaning of our life, situation or issue that we're currently dealing with. Sometimes we don't have the words to describe it while other times we don't want to talk about it. But so much can be said using images, colours, shapes, and metaphors, we can process and talk about events in a different way. You don't have to be good at art, it's not the final product that matters but what matters is the process of creating and self reflection through journaling done afterwards. Art Therapy can be for all ages – 5 years up to 96 years old. Schedule your appointment today. Benefits may provide coverage.
BOOK NOW:https://kindheartedstudio.janeapp.com/#/discipline/1/treatment/1
The Art of Using Your Voice Program
Looking for women who want to reclaim their voice and develop the confidence to use it.
So if you…
Want more peace in your work or home environment

Are ready to connect with your inner wisdom

Have 2hrs a week over the next 9 weeks to take action

Are friendly and ready for change
For more information about the 9 Week Program – The Art of Using Your Voice send an email to kindheartedstudio@gmail.com and I'll get back to you with all the details
What women are saying…. 
"The tools and resources provided will definitely assist me in my life's journey."
"It is different when you actually draw what you feel versus just talking about it. The inner critic was very impactful session and trying to dig down deep to really understand what you are feeling."
"I love how real and down to earth Vanessa is. She took the time to listen to each of us and offer advice/suggestions where needed."
"I didn't expect to release as much as I did! I cannot say enough"
Women's Circle = Creativity + Yoga
Women's circle are the oldest form of social interaction, and in a time where that connection is so deeply needed. We are offering monthly virtual gatherings that heal the mind, body, and soul through connection – combining art, journaling, breathe work, meditation and yoga. These events will happen monthly from 10am-11:30am. Pay what you can bases. For more information on upcoming events please email kindheartedstudio@gmail.com
What the women are saying:
"For me, the social dynamic of being with other women is most helpful."
"Session was excellent. Didn't expect to release as much as I did! I cannot say enough"
Past themes:
Creative Flow
Level 10 Life
Releasing Old Beliefs
Lean into Your Authentic Self
Birthday Parties & Summer Camps
SUMMER CAMP – In these half-day sessions, campers will have access to a wide range of art materials and let their own curiosity be their inspiration. Some guided arts and crafts projects will be provided, but participants will also have free time to explore on their own. Weather permitting, we will take kids to a nearby family-friendly park for outdoor games and play for at least an hour a day.
BIRTHDAY PARTIES – No mess, no fuss leave it to us! Parties are two hours in length – We go with the flow and take breaks when necessary to allow time for presents and/or food. You are more than welcome to bring any food, drinks or snacks with you. Please bring the necessary cutlery, candles, lighter etc with you that you need.
Option 1: Abstract Graffiti  – Using a wide range of tools (spray paint, dish soap, stencils, fly swatters, lids, etc) kids experiment to create an abstract design. Be ready to be surprised! As you never know what you're going to get!
Option 2: Step by Step Painting – We love to get suggestions from the birthday boy/girl on what they'd like to paint. Based on their suggestions we'll come up with a painting just for them.  We'll guide party-goers step by step so they can create their own painting following along.
Dates: Only virtual parties are offered at this time. For more info and pricing please email us.
Art Classes
EXPLORE & EXPERIMENT – This playful class engages kids in exploring with a variety of tools to create while experimenting with different mediums (print making, painting, oil pastels, collage, sculpture etc).
6-8 year olds: Monday March 22 – April 26 from 5:30pm – 6:30pm
9-12 year olds: Wednesday March 3 – April 7 from 5:30-6:30pm
PIZZA AND PAINT (5 years+) – Kids choose what kind of image they'd like to paint, they'll receive step by step instruction to draw and transfer their image onto the canvas to create their own masterpiece. Pizza and a drink included.
Dates: Saturday March 13 from 11am-12:30pm
Saturday March 27 from 11am – 12:30pm
SKETCHING & SHADING (10 years +) – 6 week session – Drawing is the foundation of art, this class will teach students about shading, value, size, proportion, and other tips for drawing. 10 years old+
Dates: January 13-Feb 17 held virtually via zoom
PAINT NIGHTS – In this two hour class you'll receive step by step instruction to create your very own masterpiece! Join a scheduled class or book your own private party (bachelorette, family Christmas, birthday, retirement, baby shower etc).
*There are currently no scheduled classes
Commissioned Artwork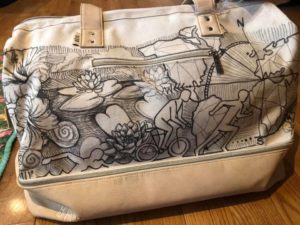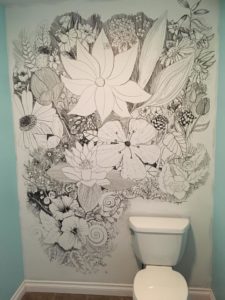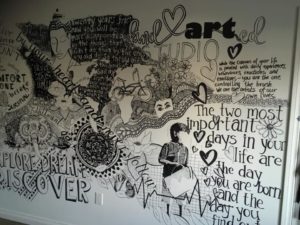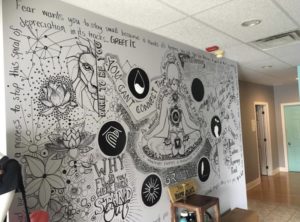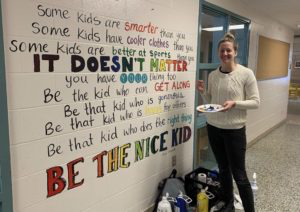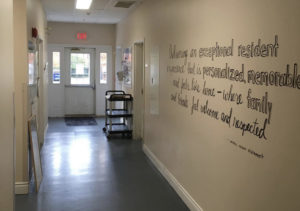 Studio Space Rental
Looking for a relaxing space to get away, unwind and work on your own artwork? Available mornings Monday-Friday 8am-noon. For more info please speak with Vanessa
Below are additional classes that are not currently on the Kind-heARTed Studio calendar, but that we'll be offering in the future. If you'd like to learn more about any class on this list, please
contact me
.
DO NOT DELETE (Sets all toggles to closed)
School Workshops
School Workshops
Painting Workshop (Grade two+)


Step by step instruction for students to learn techniques to create their own painting. In addition to learning about composition, colour mixing and painting techniques – emphasis will be on how art resembles life, students learn:




– There's many ups and downs so we must be kind to ourselves – we aren't Picassos




– They'll all be the same but different, and that's great! Embrace you – your painting is yours you can add whatever you wish




– No such thing as mistakes. They can always be fixed but often those mistakes become the best part 
Doodle Workshop (Grade 4+)


Doodling is a form of art that is non-representational and unplanned, the intention is to focus on each stroke as you make it. Letting go of expectation and self-criticism, and fear of failure. There is no right way or wrong way to do zentangle, its done in pen to embrace "mistakes" as in art mistakes are often the best part. In life, we're given no erasers, we just make do. This meditative state of drawing engages students in the present moment, fully engaged in what they are doing. This is a great tool to utilize when feeling overwhelmed, anxious, or angry. Students will learn simple patterns that can be repeated in many designs, and will be given time to create their own drawings. 
Self Talk: Inner Critic vs. Inner Cheerleader (Grade 7 – 12)


This workshop helps teens identify the impact of our thoughts and how it can impact our feelings and behaviours. It does so by helping teens develop an awareness of when thoughts and self-talk may be having a negative or irrational influence on the way they act. Students will be invited to participate in a discussion about self-talk – what is self talk, how does it sound, and what are some ways which we may talk to ourselves. Students will create their own character that represents their inner critic, discussion will focus on emphasizing that we all have an internal dialogue, despite not always being able to recognize it as such. Goals: develop an awareness of how thoughts affect our feelings and behaviours. Emphasis will also focus on self-compassion, how to treat ourselves and talk to ourselves when faced with a difficult situation.



"We travel because distance & difference are the secret tonic of creativity. When we get home, home is still the same. But something inside our minds has changed, and that changes everything. Appreciate it."  – Jonah Lehrer
Why Suchitoto?
Suchitoto is a town set in the mountains, overlooking Lake Suchitlan. Its breathtaking views, colonial architecture, and charming people make this picturesque town one worth discovering. We will guide you through the town pointing out the main land marks, but what really makes this town magical is the ability to discover it on your own.
It is our desire that you immerse yourself in the community, shop locally and dine at local restaurants. Suchitoto is a magical place, with a sacred charm that we strive to respect, nurture and share through these retreats. A portion of every retreat will be donated to a cause that goes towards supporting the betterment of the local people. We also support only locally owned and operated business during our stays.
Our Programming
Suchitoto is the perfect backdrop for our programming, allowing us to step outside of our comfort zones both in our environment and ourselves. We believe that women are seeking more, and "more" really just means more of themselves.
We take you on an adventure of the soul, where you'll reconnect with the inner wisdom and knowledge that lies behind the walls of your body. Through meditation, art and immersing yourself into the local culture which allows you to truly see who you are, and what you can do. Just as it did for both of us.  We hope you'll be one of the 8 that join us this time!
Accommodations
El Tejado Hotel is a wonderful family run business. With just 12 rooms you will appreciate the attention and personalized service we receive from their friendly staff. You will enjoy the spotless, spacious rooms with two double beds and private bath (all accommodations shared 2 per room).
Each room has its own fantastic outdoor terrace with incredible views overlooking the lake. El Tejado has some of the most beautiful gardens and definitely has the best pool in Suchitoto. Most of our daily activities occur right on site.
For more information please contact us.
email
phone
address
629 Ontario St.
Stratford, ON
N5A 3J5